---
This Naked Mind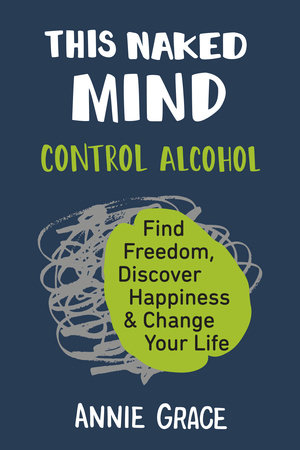 From the publisher: 
 This Naked Mind has ignited a movement   across the country, helping thousands of   people forever change   their relationship with   alcohol.
 
 Many people question whether drinking has   become too  big a part of their lives, and worry that   it may even be  affecting their health. But, they   resist change because  they fear losing the   pleasure and stress-relief associated  with alcohol,   and assume giving it up will involve deprivation and misery.  
 
This Naked Mind offers a new, positive solution. Here, Annie Grace clearly presents the psychological and neurological components of alcohol use based on the latest science, and reveals the cultural, social, and industry factors that support alcohol dependence in all of us.  Packed with surprising insight into the reasons we drink, this book will open your eyes to the startling role of alcohol in our culture, and how the stigma of alcoholism and recovery keeps people from getting the help they need. With Annie's own extraordinary and candid personal story at its heart, this book is a must-read for anyone who drinks.

This Naked Mind will give you freedom from alcohol. It removes the psychological dependence so that you will not crave alcohol, allowing you to easily drink less (or stop drinking). With clarity, humor, and a unique blend of science and storytelling, This Naked Mind will open the door to the life you have been waiting for.
------
From our community...
"I was recommended this book by a friend. As someone who considered themselves to be "sober curious" I have been investing more time in reading quit-lit as well as engaging with sober groups/accounts on social media.
This Naked Mind helped me grasp a better understanding of the psychological effects of alcohol. Annie Grace talks often about how we make excuses for alcohol consumption; "it helps me relax" "I need it after a long day" "I won't be any fun without it". For each of these excuses she has a scientific study to back why that is not the case. The biggest "wow" moment for me in the book was her discussion of drinking because it makes you more fun. She challenges readers to go to a social event an d not drink and see what happens. Annie claims you will find you actually have more fun NOT drinking and be more engaged with those around you.
I can 100% say this is true. Her book helped me understand how alcohol affects our brains and mental well being."
Emma R.